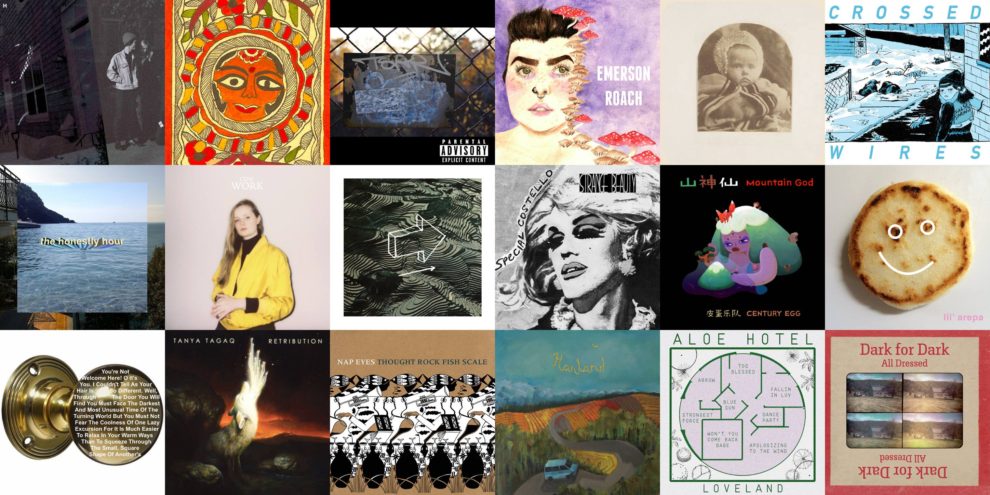 Best of 2016: Halifax Music
• Allie Graham and Madi Haslam
In Reviews • # best of 2016, Budi, Century Egg, Charlotte Day Wilson, Chudi Harris, Crossed Wires, Dark for Dark, Emerson Roach, Fake Buildings, Halifax, Halifax music, Harley Alexander, Human Hotel, Lil Arepa, Loveland, Mauno, music, Nap Eyes, Nick Dourado, No Problem, Nova Scotia music, Old and Weird, Special Costello, Tanya Tagaq
We got pretty emotional putting this list together—2016 was a beautiful year for music sounds in Halifax.
Old favourites returned a little bit more raw, a little bit more refined. New artists stunned, their releases challenging what many of us have ignorantly accepted as characteristic of the Halifax scene. Local names got some much-deserved critical and international recognition.
This list definitely doesn't cover all the great music released in Halifax this year, but it includes everything we couldn't stop listening to. Thank you for making these sounds. If you keep creating, we promise we will always, always keep listening.
With love and gratitude,
AA
---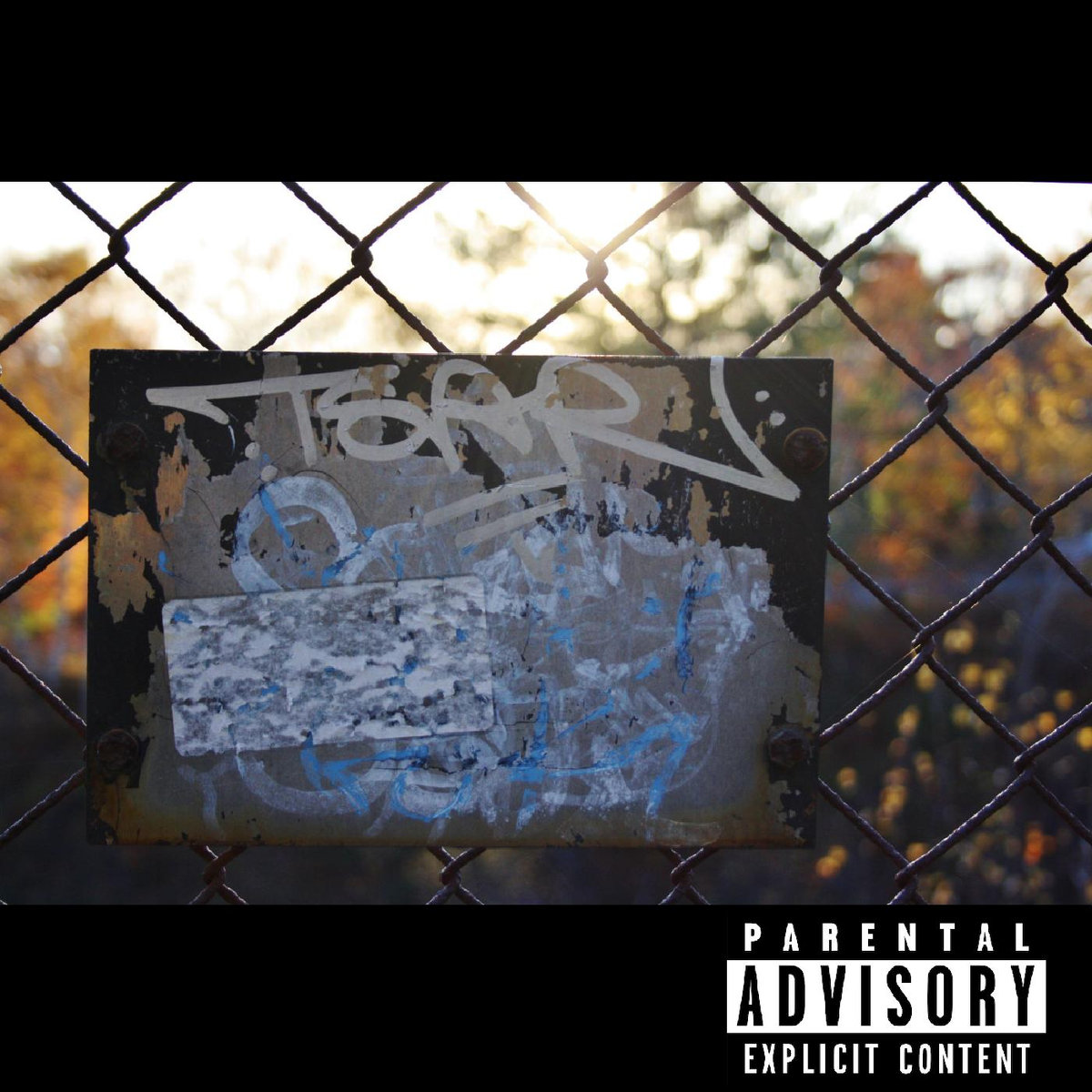 Chudi Harris – Canvas
Release date: May 2016
Fave track: "Heard That Sound"
Chudi Harris refers to his R&B and soulful sound as "contemporary blues." Harris' silky, seductive voice paired with smooth beats made waves in Halifax this year. He wrote and produced all music off the EP.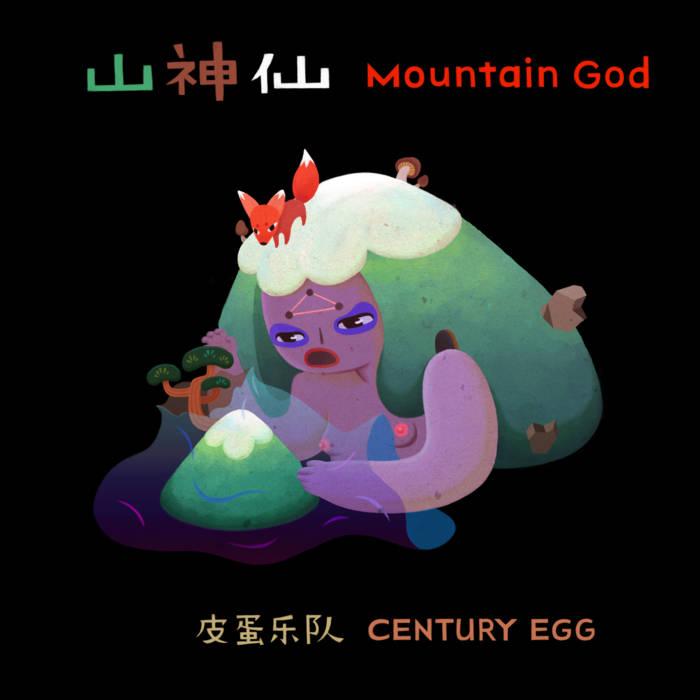 Century Egg – Mountain God 山神仙
Release date: April 2016
Fave track: "Two Minutes两分钟"
Century Egg's distinct, punchy "Chinese bedroom pop" made its debut this past summer to great reception. Their newest track "Teleportation" features boppy, electro melodies and was released this month.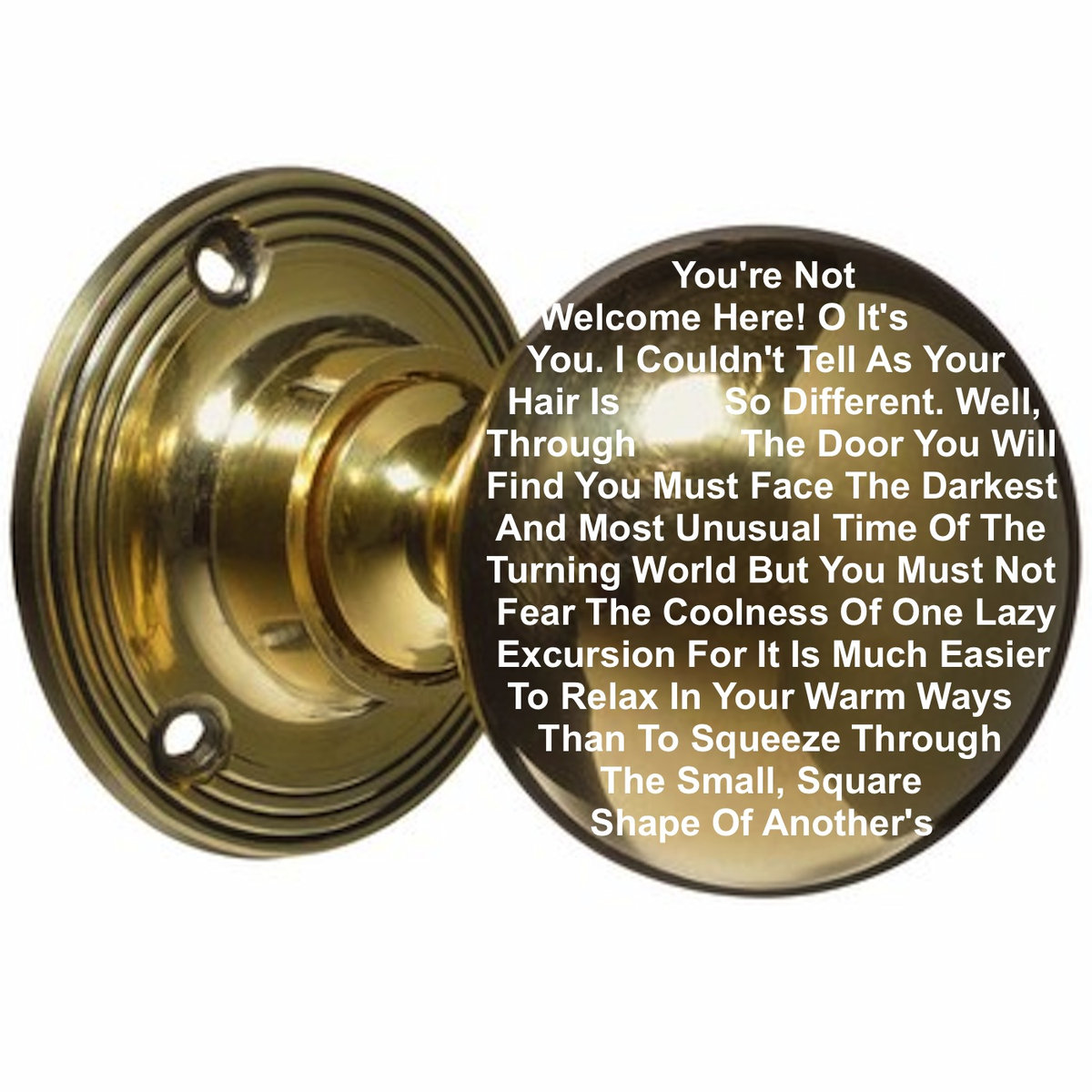 Old and Weird – O It's You​.​.​.​Through The Door​.​.​.​Coolness of One​.​.​.​Square Shape of Another's
Release date: June 2016
Fave track: "Comme C'est Deluxe"
Later I go on to make fun of my brain / I changed my mind about me
Old and Weird is tender, abrasive, and masterfully clunky—even dissonant sound is unfathomably harmonious. In breakdown after breakdown, they build one idea up just to knock it over with a sharp truth. O It's You is an emotive, jarring ride.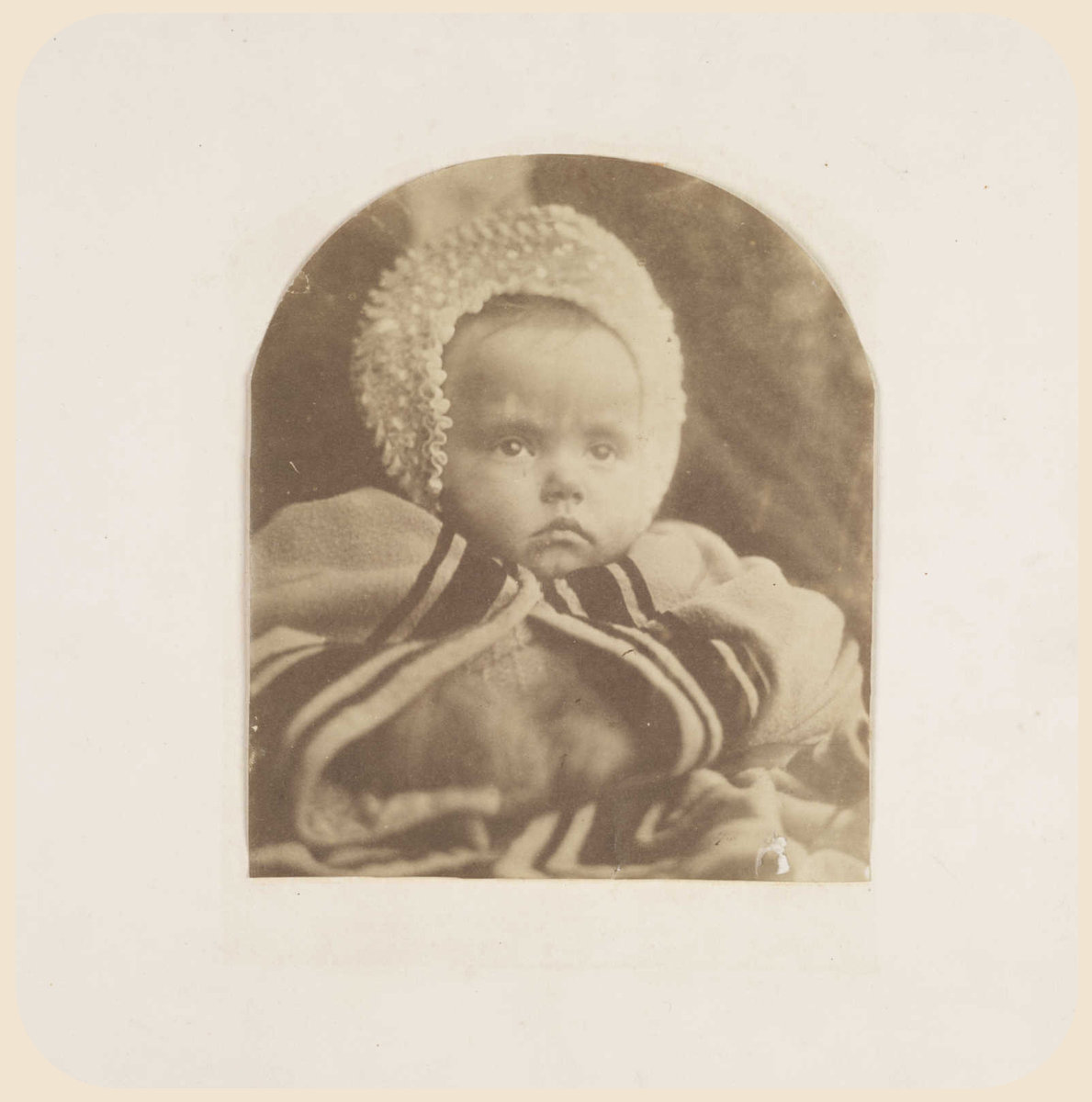 Fake Buildings – Wet Salt
Release date: July 2016
Fave track: "Down for the Count"
Wet Salt is "a collection of very old songs," originally released under the former moniker, Mean Wind. Fake Buildings eases into its psychedelic leanings and produces a folky sound that feels refreshing, with lyrics that weigh heavy and kick around your head for days.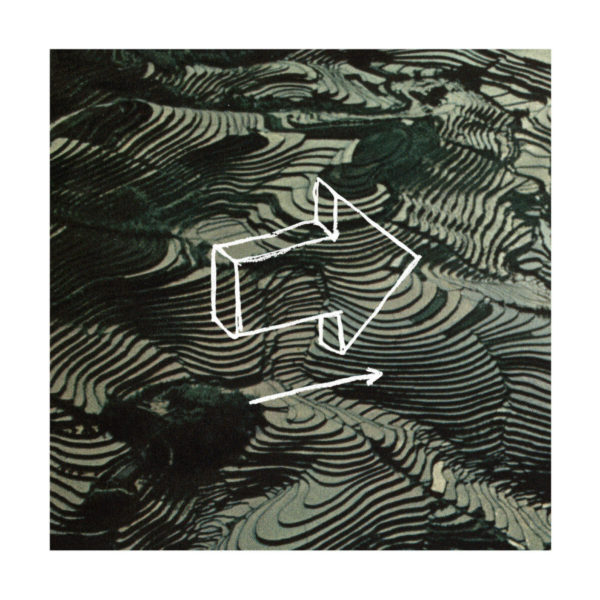 Mauno – Rough Master
Release date: September 2016
Fave track: "Reeling"
Mauno's experimental folk-pop sound has always been distinct, but with Rough Master they clarify themselves, and invite us to look at them, and ourselves, with more depth. Nick Everett and Eliza Niemi's malleable, and sometimes delightfully incoherent moan-singing is angelic and warm. Reeling is like a good shower cry—and definitely ideal for any willing winter runner!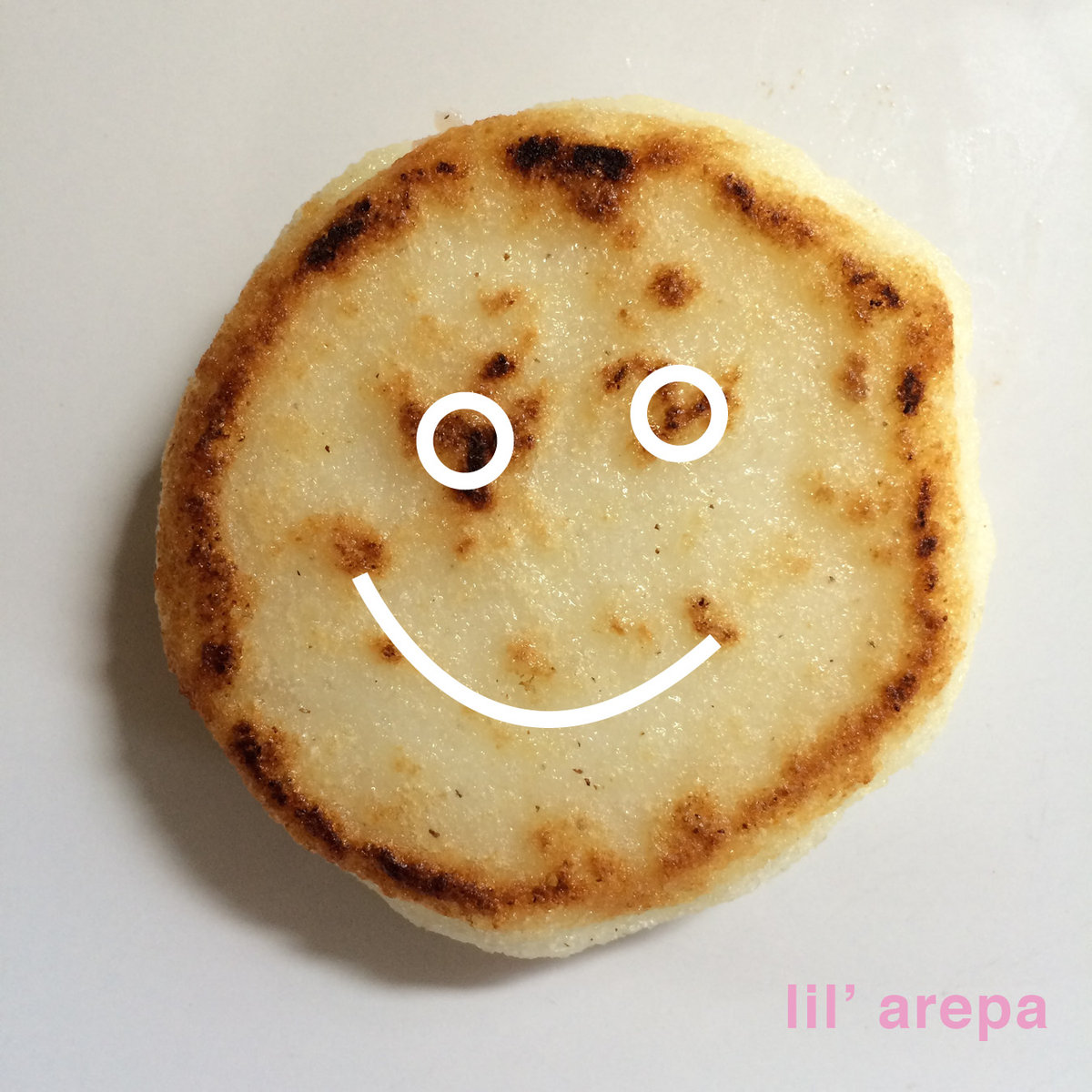 Lil' Arepa – Self-titled EP
Release Date: January 2016
Fave track: "Quick Wet Dry"
Camila Salcedo, who drums in Dust, riffs on her Venezuelan roots, ridiculous standards of beauty, and "feeling like a stranger in her own home." Lil' Arepa is a DIY, delicious taste of Salcedo's MC abilities, which we hope Halifax hears more of in 2017.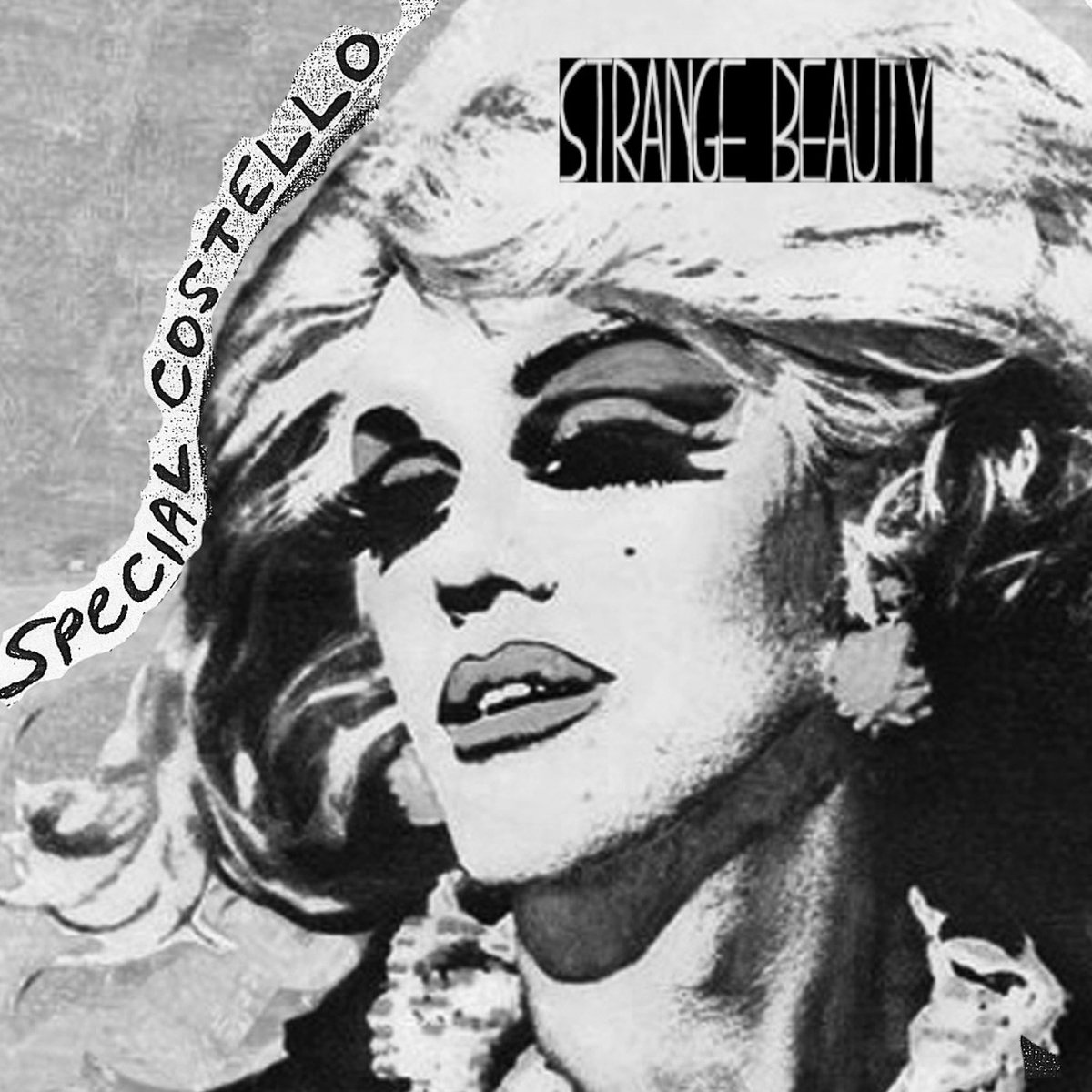 Special Costello – Strange Beauty
Release date: May 2016
Fave Track: "Strange Beauty"
Strange Beauty's title song belongs on the soundtrack of a sophisticated 80s teen movie and we could play it on repeat into oblivion. But don't miss the nearly 11-minutes of healing that is "Staycation" — a gently transcendent, staggeringly beautiful experience.
Budi – bIGbUDiSbABYbUMPvolione
Release date: November 2016
Fave track: "Ourstories​-​nowlike​-​anopenbook"
Nick Dourado's debut under his moniker Budi is an intimate and entrancing experience. The instrumental mixtape is lively and undeniably catchy. Dourado intends for listeners to "sing along – to cut this up – to loop a bit – to shut it up – write words – drift aimlessly – focus intently – be naturally." We especially hope DJs play around with "theboodeelaabegins" in the new year.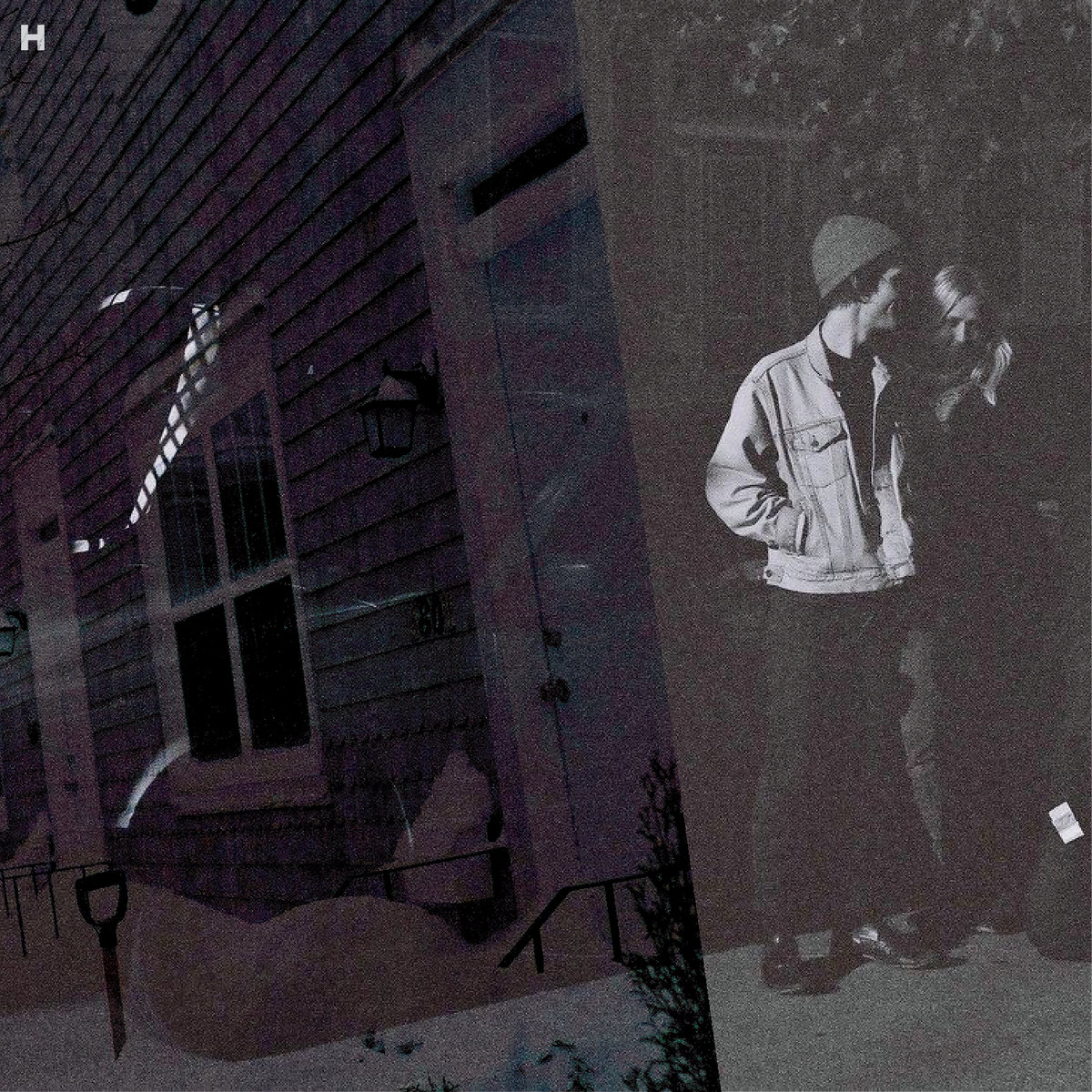 Human Hotel – H
Release date: December 2016
Fave track: "H"
Though it was recorded in 2014, "H" by Human Hotel was self-released this December. Niemi's poetic drawl and Kuijper Dickson's nature photography make "H" captivating. Reminiscent of the hypnotic, melodic tone of Milo's (2011) "One Lonely Owl," their harmonious, contemplative debut begs replay after replay.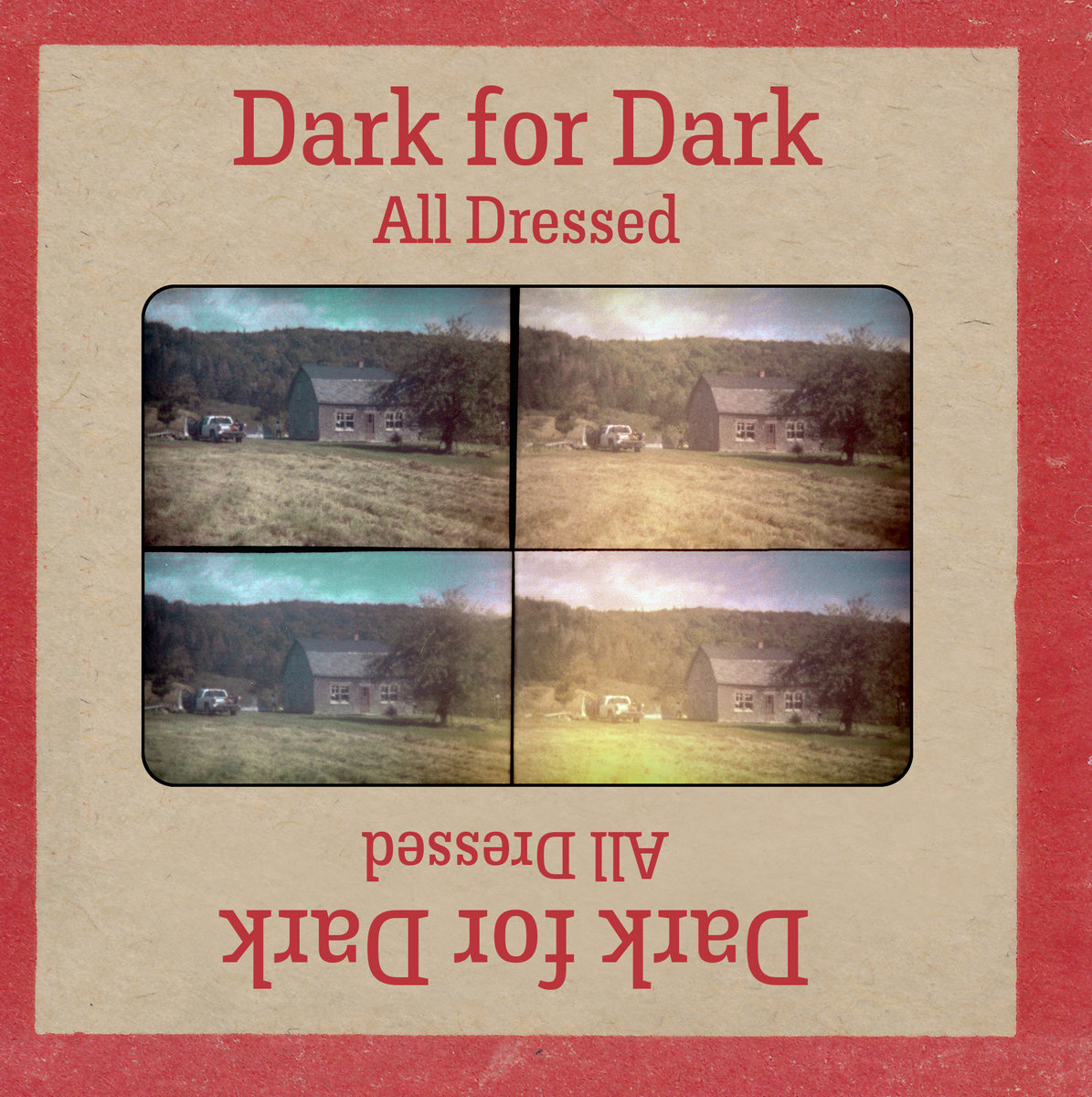 Dark for Dark – All Dressed
Release date: June 2016
Fave track: "Owls"
Doo-wop-y folk trio Dark for Dark grace us with soothing, infectious harmonies and resonant song-writing.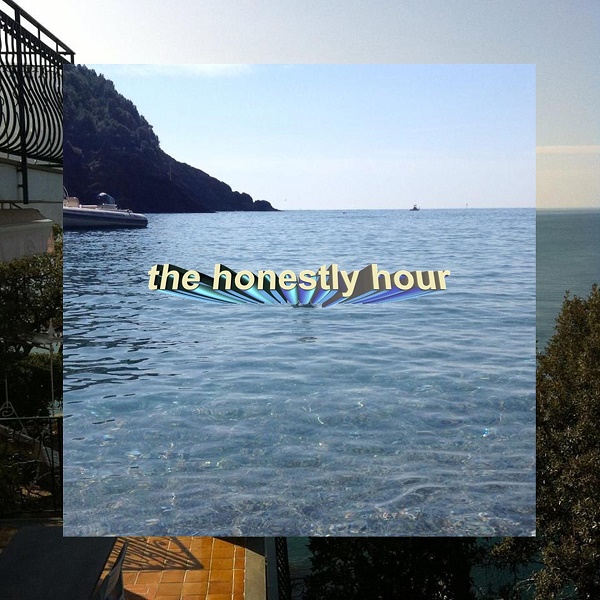 No Problem – the honestly hour
Release date: April 2016
Fave track: "Shirley"
The Truro boys deliver loose, catchy truths and confessions on their second release. Their self-proclaimed "popsicle rock" sound is paired with narrative, confessional songwriting that often feels like a recounting or an aside—sticky and sweet. Also: Who's named Shirley anymore and what has Daniel done that is unforgivable?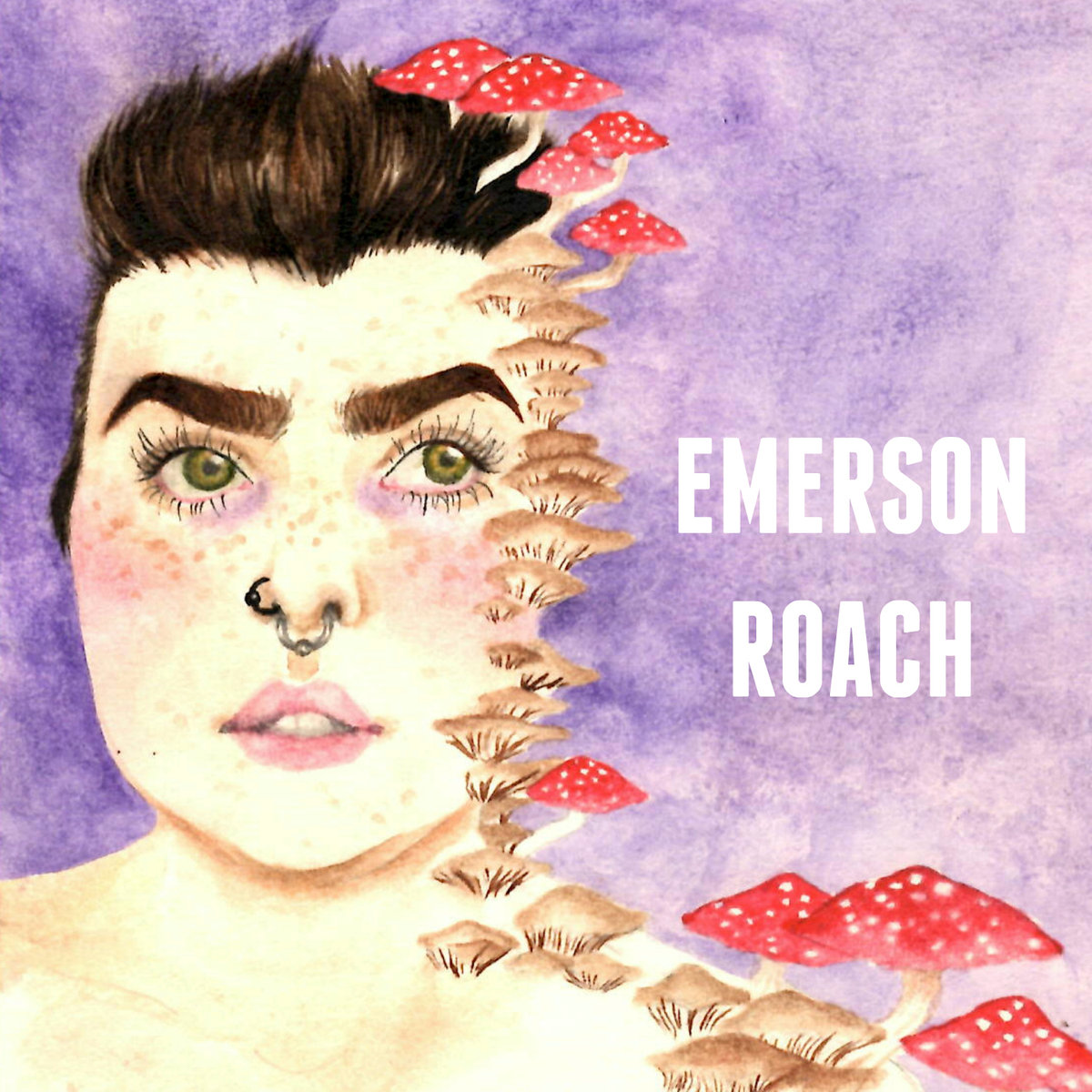 Emerson Roach – Self-titled EP
Release date: October 2016
Fave track: "City Lights"
Emerson Roach delivers raw, acoustic "queerballads" on their debut release. With impressive harmonies, range and tender songwriting, Roach is memorable.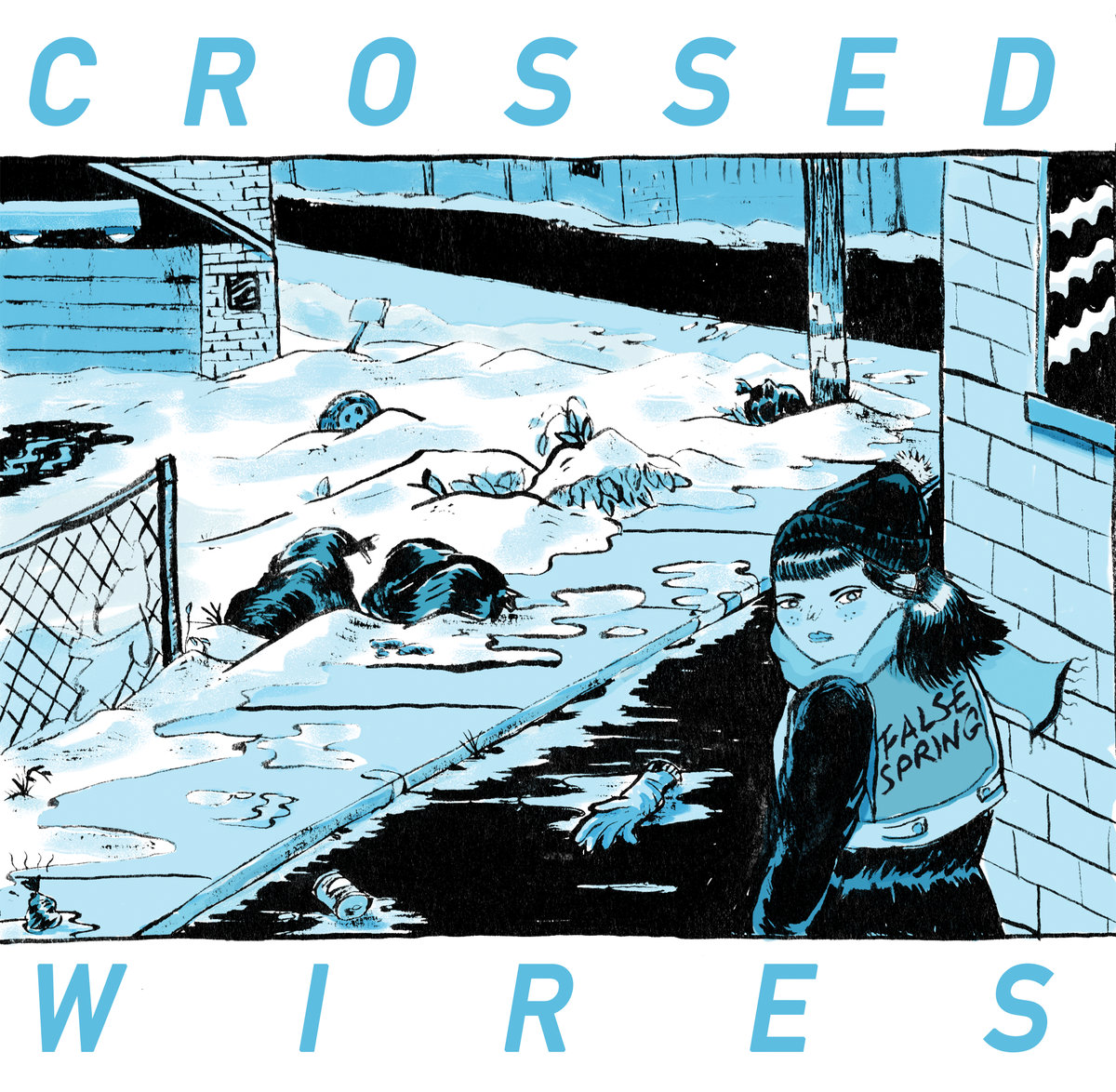 Crossed Wires – False Spring
Release date: May 2016
Fave track: "Cornered"
Pop-punk trio Crossed Wires' latest four-song release features poignant songwriting and steady, stormy melodies. "Your lies are so convincing that you're starting to believe them" – Jinx. Now's a great time to check out their track New Year.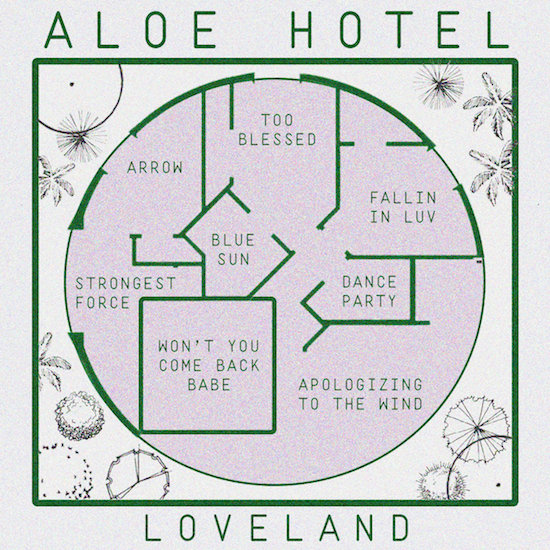 Loveland – Aloe Hotel
Release date: June 2016
Fave track: "Arrow"
Synthy love tunes from Bobby Love (thank you, Bobby). A perfect album to listen to while sitting on a shag rug. Also thank you Mike Fong for teaching us about the history of Japanese synthpop.
---
HALI @ HEART
Musicians near and dear to our sweet coastal sea—whether they were born and bred, or called Halifax their home at one time—who released stunning music this year.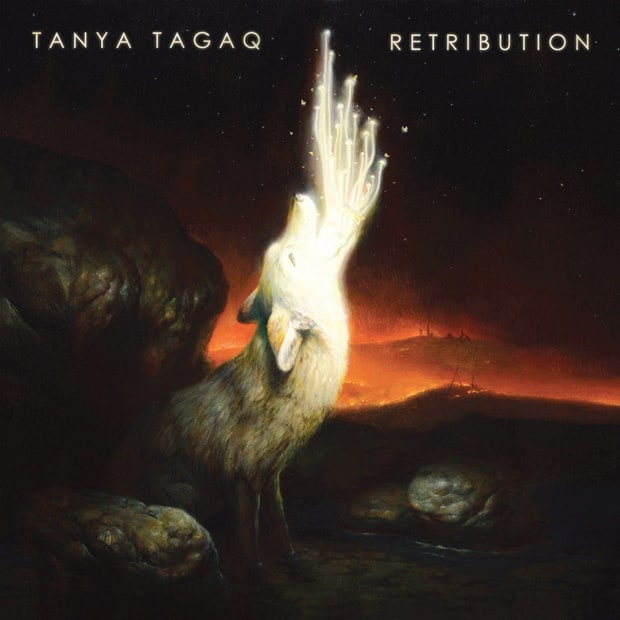 Tanya Tagaq – Retribution
Release date: October 2016
Fave Track: "Retribution"
This country needs Tanya Tagaq. One of the most important, challenging and political albums of the year and did you know this Polaris Prize winner went! to! NSCAD!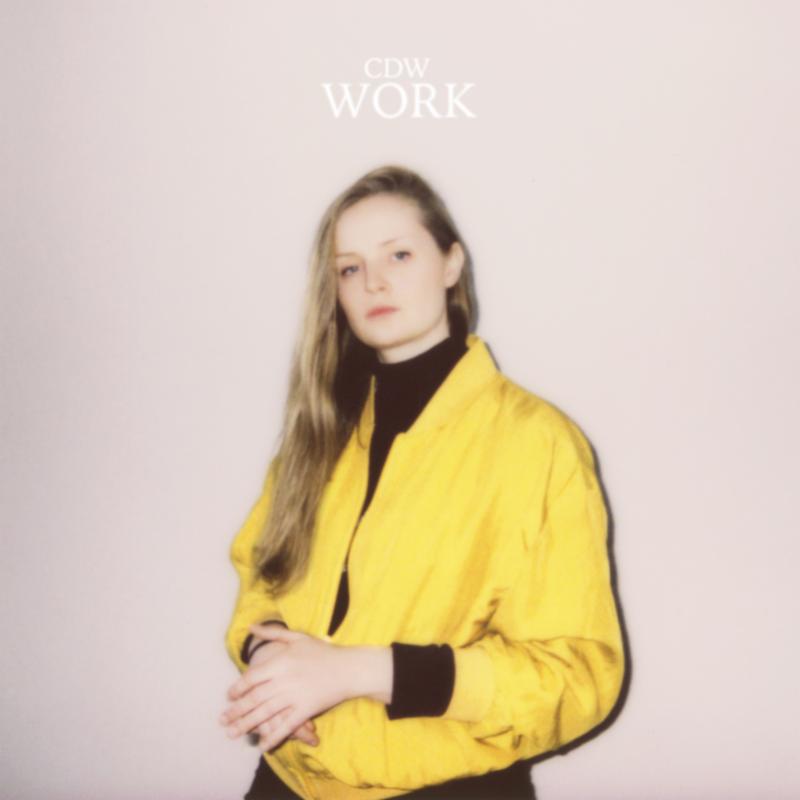 Charlotte Day Wilson – Work EP
Release date: August 2016
Fave track: "Work"
This year may have blown, but at least it saw the rise of r&b soul singer Charlotte Day Wilson. Her EP Work was arguably one of the best Canadian releases this year—now the rest of the country knows what Halifax already did. While Wilson still resided in Halifax, she played in a jazzy, energetic band called the Wayo. Here's an interview the Arts Abstract did with them in 2014—before they split and Wilson pursued a budding solo career.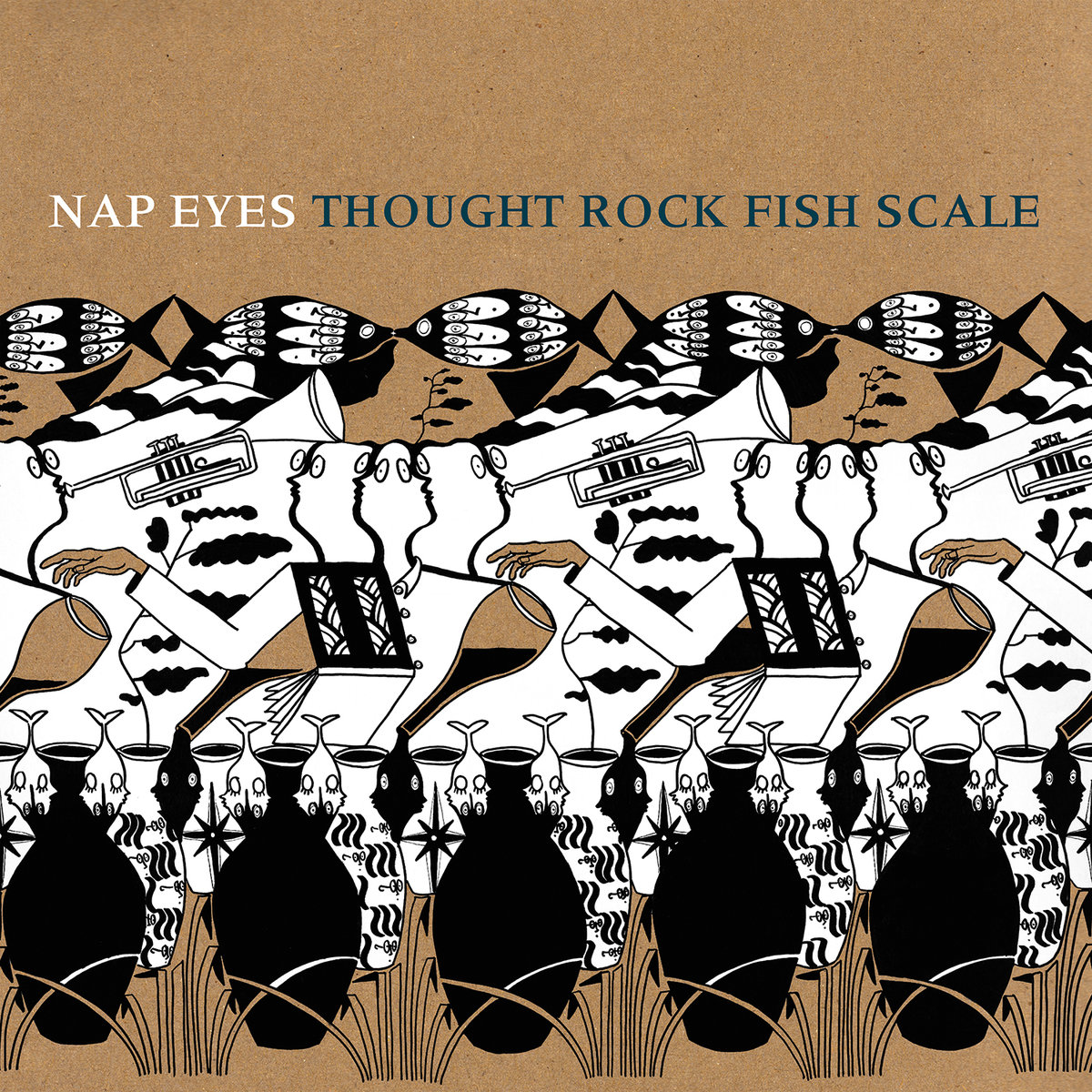 Nap Eyes – Thought Rock Fish Scale
Release date: February 2016
Fave track: "Mixer"
Mixer feels like having a little too much to drink—or not enough—at a gathering with friends. You get lost and suddenly you're sitting on the back deck looking at a to-go flyer you passively grabbed in the kitchen, and forgot to put down. It feels genuine and melodramatic—like many of us when we're reflecting on our place, and ourselves.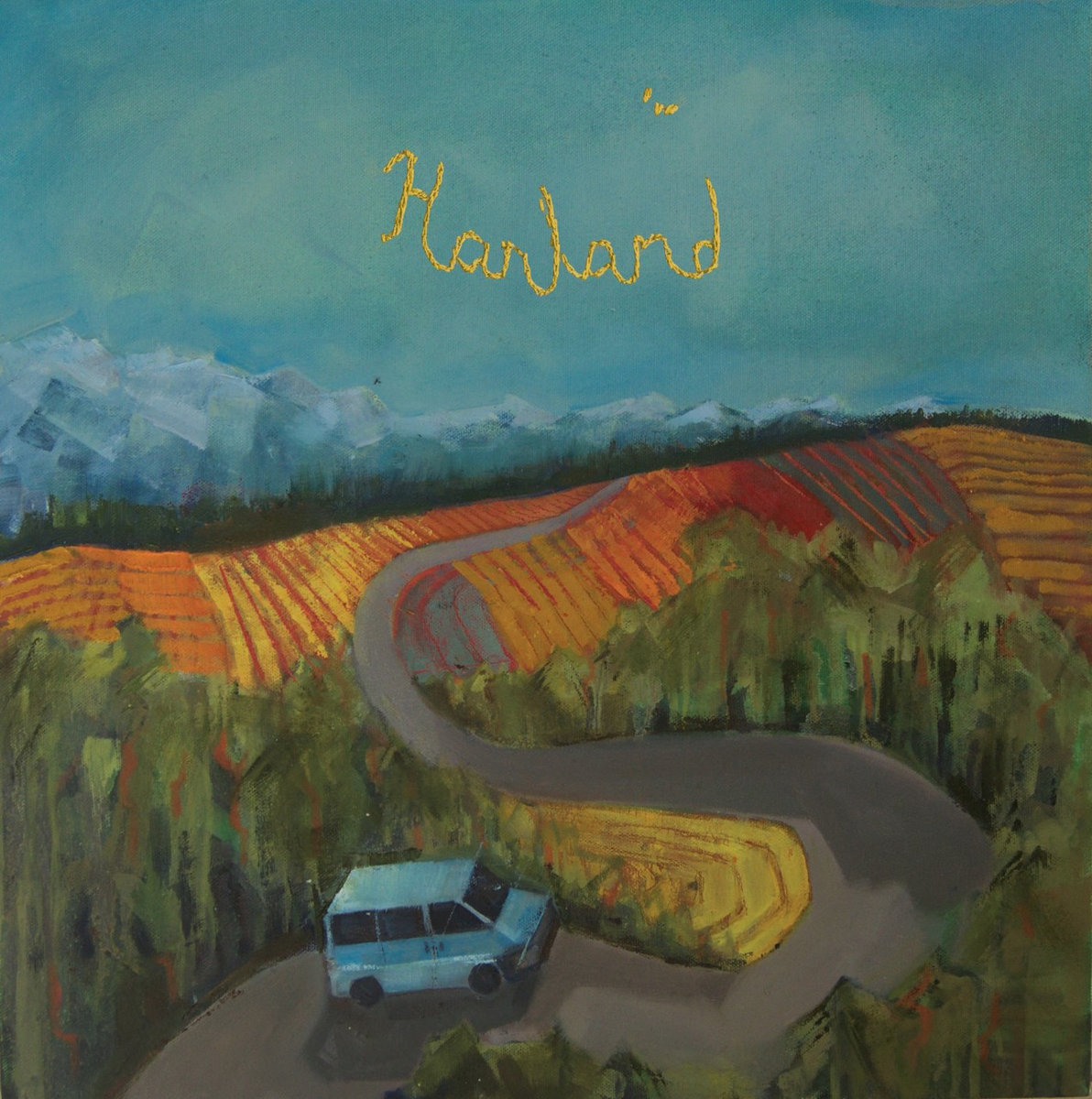 Harley Alexander – Harland
Release date: June 2016
Fave track: "Harland"
Harley Alexander is one of the more genuine people you'll have the fortune of coming across. Harland is Alexander's first solo release, following a successful run with his big, rowdy band the Universal Lovers. Listening to the entirety of Harland is like tagging along on a contemplative road trip—scenic, dreamy, and sometimes delirious. His performance at the Barrington St. makeshift space, Chameleon, was one of the best live shows in Halifax this year.
~
~