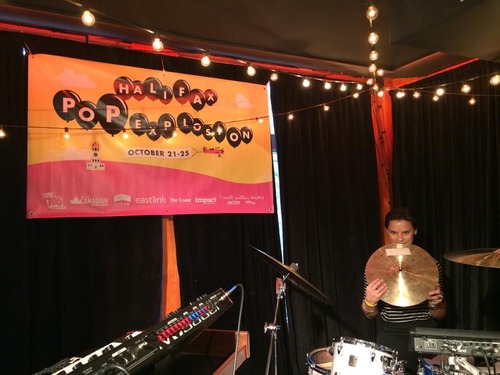 TEEN at the Carleton
What a week! Did you explosion? Did you music? I certainly rocked out like it was 2014. I started on Wednesday with Telestar Drugs, The Everywheres, and TEEN. I only caught Telestar's last song, but immediately regretted not arriving sooner. They totally rocked bros. Good energy. Following, The Everywheres played their brand of surfy, riffy, echoey, ie-ie, rock. This was my first real live experience with the band. I've been enjoying their LP so I was very happy to see that they're great live. For the most part… if I were to give one criticism it would be that they're a wee bit stoic. It's always great to be at a show where there's an energetic back and forth between the band and the audience. I thought it wasn't quite achieved there. TEEN however, brought that in spades. Those four ladies from Brooklyn are truly great performers. Their songs had a great mix of indie pop, with psych tones. Highlight: the song "Do it Better".
On Friday I went to Bearly's to catch Garrett Mason's birthday show. Oh man. Lads and ladies. He's so very good. I danced so very hard. If you're into some good ol' straight up blues, Garrett has to be the best Halifax has to offer. For all intents and purposes the best guitar player I've ever seen.
~
~