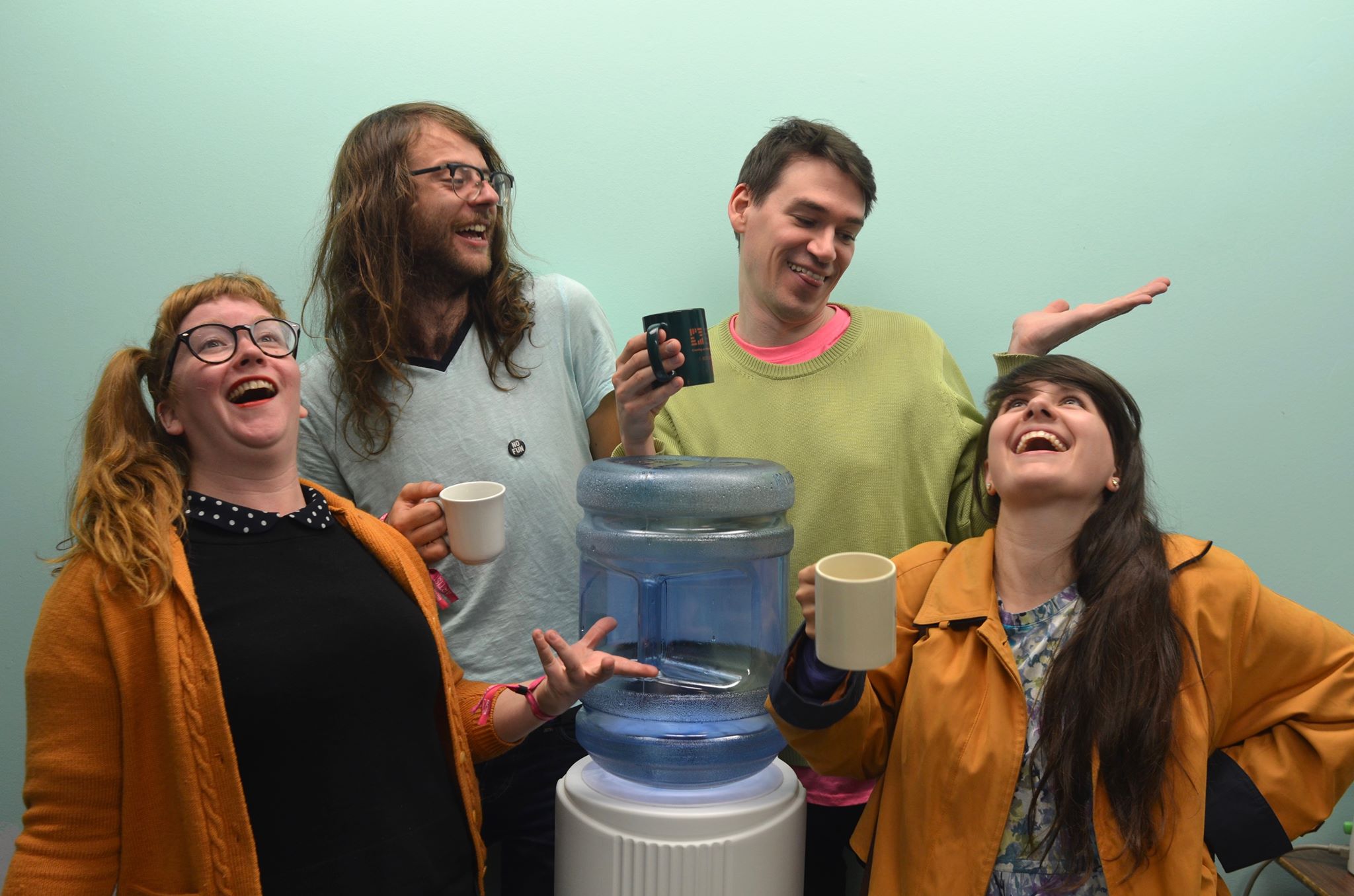 Jay Arner et al
Get to Know Vancouver's Jay Arner
Three weeks into touring the album JAY II, the troop of melody makers found a smidgen of time to answer some of our questions, "straight from the ollllll honda odyssey," as Jay put it. Cruising from Vancouver, they wound up here, in Halifax, to play Pop Explosion and to share a bit of their down-to-earth, 80s triggered, indie pop explosion with us.
PC: How many times have you been to Halifax and what's is a highlight for you here?
JA: I've been to Halifax five times since my first album came out. That doesn't seem like a lot but I do live on the other side of the country… The highlight is always seeing my friends and their bands. A lot of them have moved away but it's still one of the best music scenes anywhere!
PC: Tell us a little bit about your new album, JAY II. Where did you record and write? Is there a theme?
JA: I wrote it at home, and recorded it there except for the drums, which were recorded in our tiny practice space. A lot of the songs are reacting to being on tour for long stretches, seeing the world and getting a very visceral sense of how small I am in space and time. Pretty small!!!!!
PC: Tell us a cool fact about each member of your band.
JA: Jessica, our synthesizer player, has a very famous podcast called Retail Nightmares and is right now nominated for a Canadian Comedy Award. Adrienne, our bass player, has another band called Supermoon. It's the best band in Vancouver. Evan, our drummer, bought a newspaper last week and read the whole thing and I have never seen anyone do that before.
PC: What shows are you most excited about for Pop Explosion?
JA: Ummmmm well I don't know! I'm in the middle of a seven-week tour and haven't had much time to think about anything other than y'know, when load-in is, where are we sleeping, stuff like that. But Monomyth and TUNS are playing a show and I'll go to that, thank you for letting me know Facebook Events.
PC: Can you give us a 5 song playlist that represents the soundtrack to your tour?
JA: Madonna – Hung Up, Matthew Wilder – Break My Stride, Sparks – Tryouts For The Human Race, C+C Music Factory – Things That Make You Go Hmmm, Whitney Houston – I Wanna Dance With Somebody (Who Loves Me).
PC: What, in your opinion, is the most important lesson learned while being involved in music?
JA: Oh wow that's a large question. I think I should have quit my job and committed to being a musician full-time earlier. The lesson there would be if you're going to do something, go "whole hog" which is a gross expression and I'm sorry about that.
PC: What is something you would change about the music industry if given the chance?
JA: It'd be nice if it was easier for non-famous bands to tour around, easier access to larger grants for smaller bands, and less visa business? This is so obvious I feel dumb saying it, but music itself is worth less to people now, so my tactic is to pretend the internet doesn't exist and tour like it's the 70s except with a nice minivan. 2003 Honda Odyssey, thank you.
PC: What are some things to look forward to in the near future?
JA: JAY II came out in Japan yesterday so I'm very much looking forward to touring in Japan asap.
~
~